INTL
SOUS
VIDE
DAY
---
CELEBRATING 50 YEARS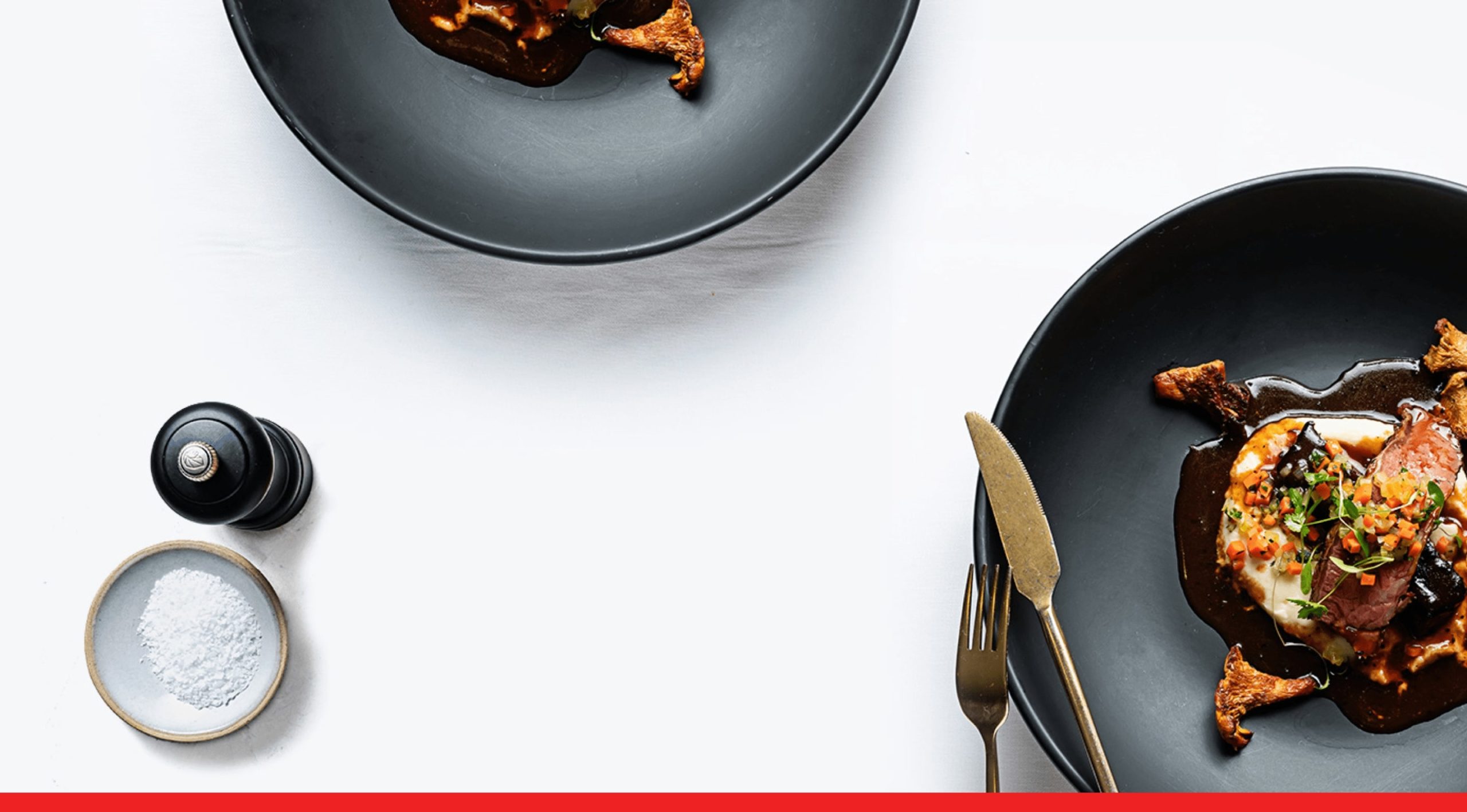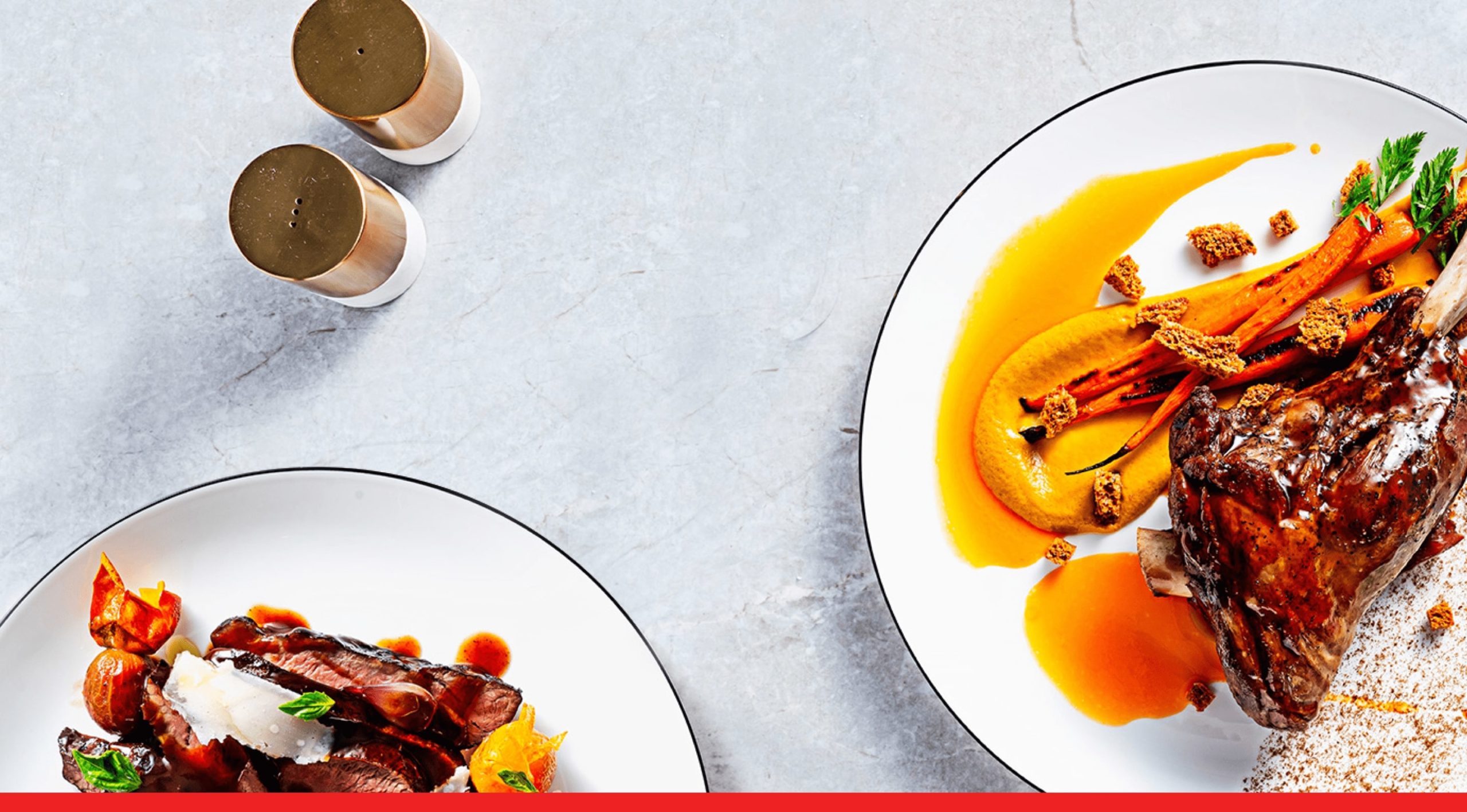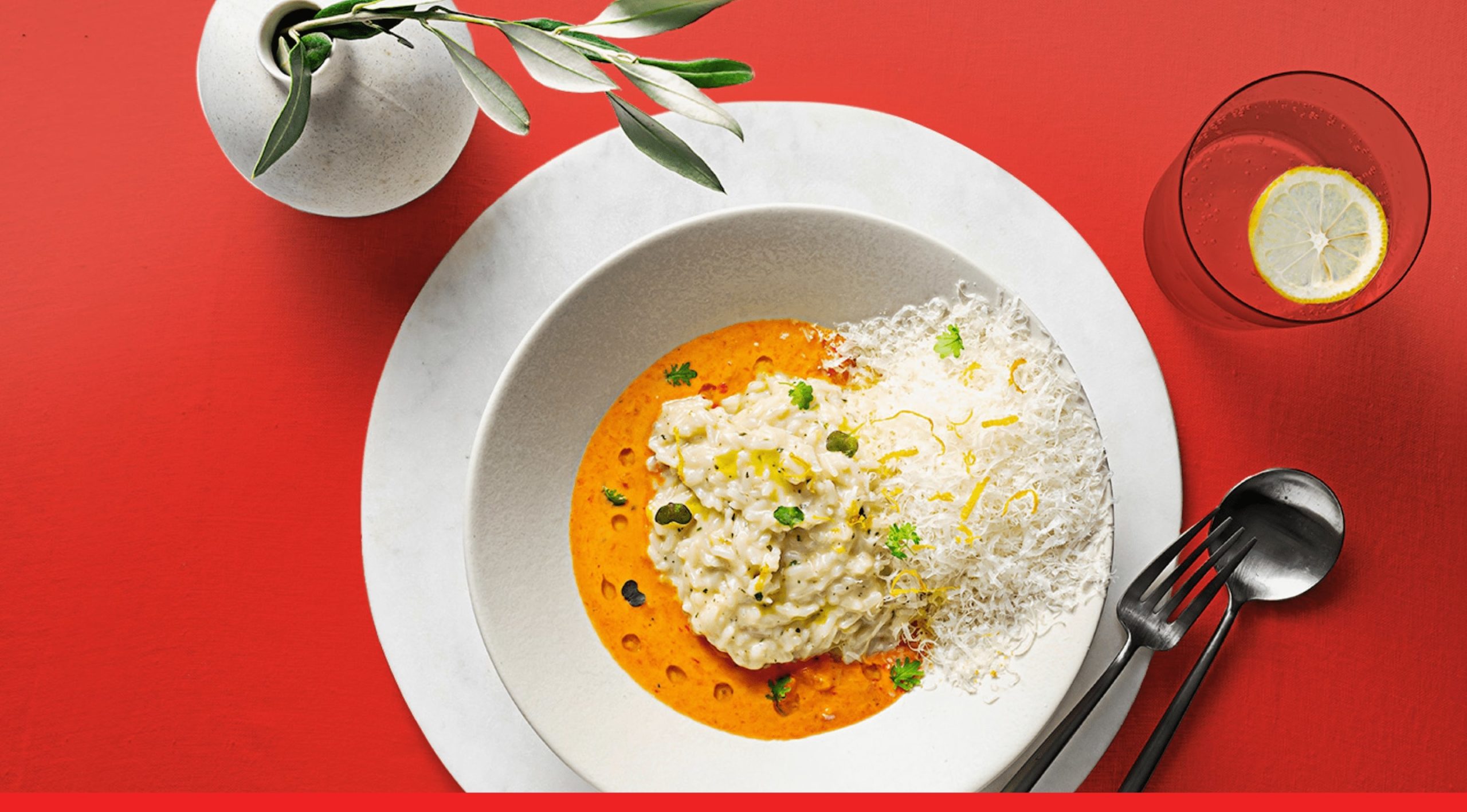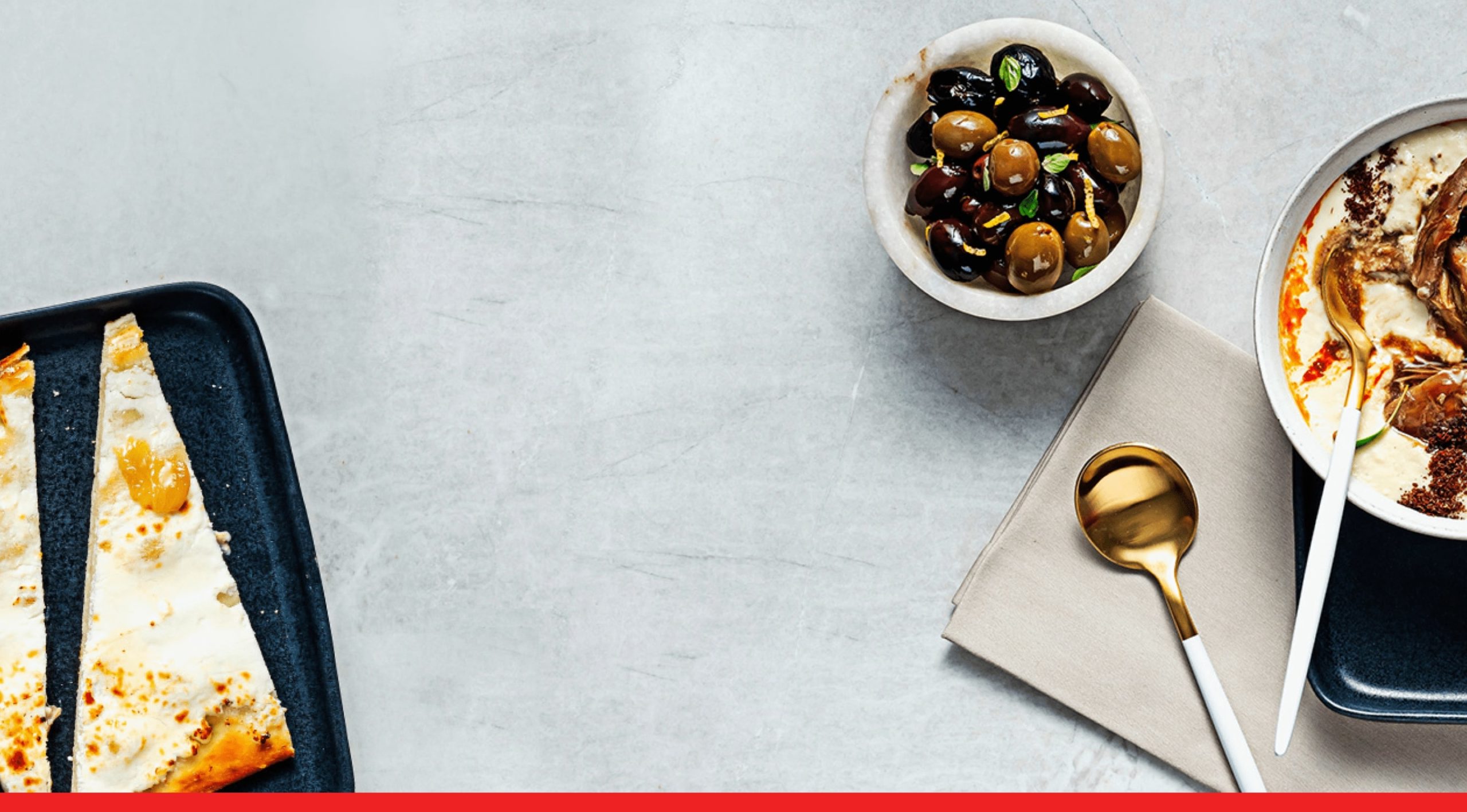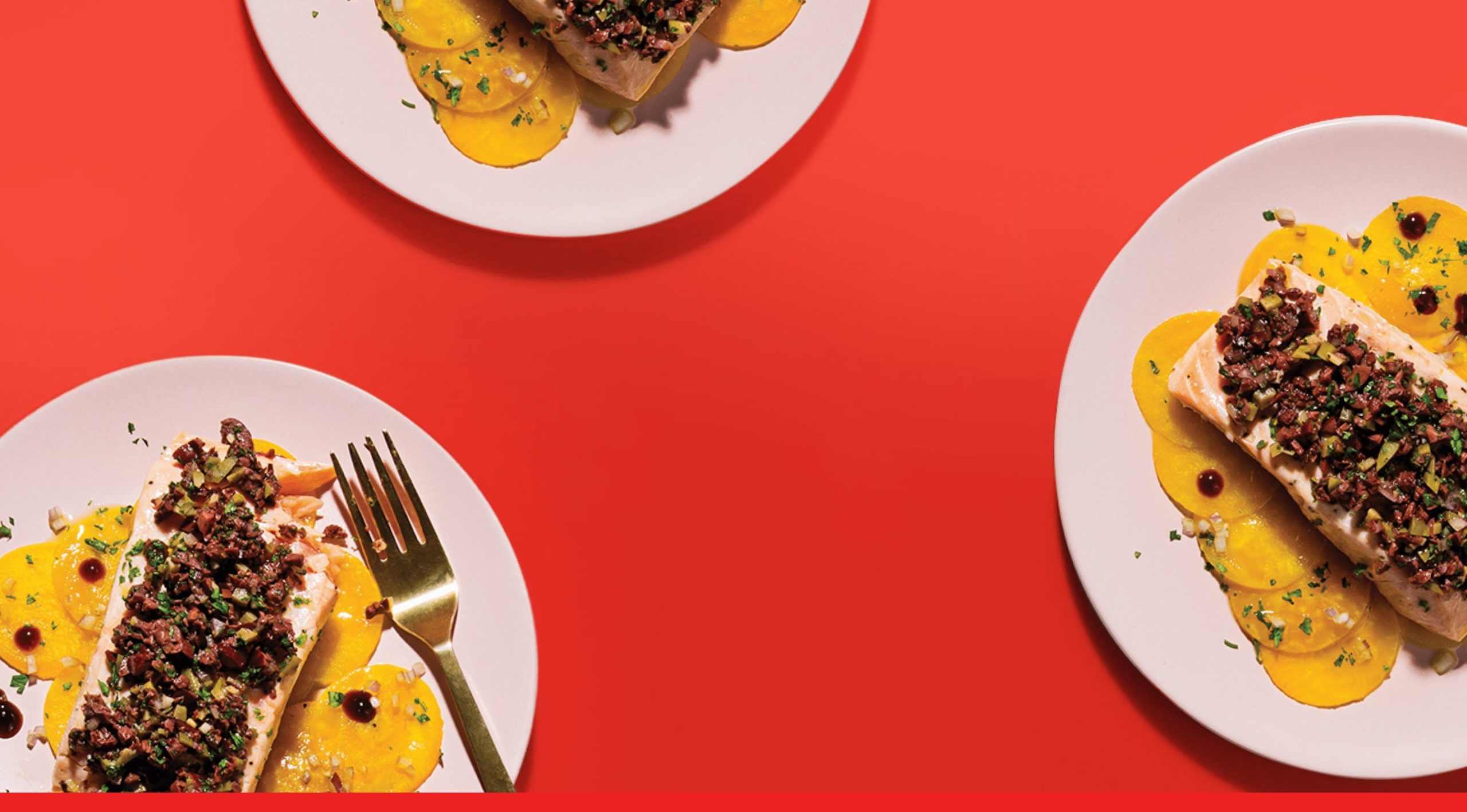 ENREGISTREZ-VOUS MAINTENANT
Le 26 janvier 2021, nous organiserons la Journée International du Sous-vide pour une édition virtuelle. A travers les quatre coins du monde, nous célèbrerons les 50 dernières années de précision du sous-vide en plongeant dans l'intimité du maitre de cette technique Dr. Bruno Goussault avec ceux qui le connaissent le mieux.

Inscrivez-vous dès maintenant et réservez votre place pour suivre les chefs et personnalités les plus reconnus faisant partie de notre panel d'experts ainsi que des informations exceptionnelles présentées tout au long de la journée. De plus, en vous inscrivant vous êtes automatiquement inscrit au tirage au sort vous permettant de gagner des prix chaque semaine en janvier tels qu'une smoking cloche, un ThermoWorks pen, une scelleuse sous-vide et bien d'autres.

Fêtez votre inscription en découvrant nos recettes sous-vide.
AVANT GOÛT DU FUTUR
EN VEDETTE AVEC DANIEL BOULUD
Suivez cette journée passionnante du 26 janvier 2021 animée par des conférenciers de renom, en compagnie du Chef Cuisinier Français et du restaurateur de renommée mondiale Daniel Boulud. A cette occasion vous apprendrez encore plus sur cette technique de cuisson révolutionnaire grâce au retour d'expérience des esprits les plus innovants de l'industrie.
UN AVANT-GOÛT DE LA JOURNÉE
Conjugué invariablement au passé, présent, et futur, l'ISVD 2021 vous place aux premières loges de cette exploration temporelle, de tout le chemin parcouru, où nous sommes à présent et vers où nous nous dirigeons, à travers un programme riche en experts, en démonstrations culinaires à travers le monde, et d'un reportage exceptionnel faisant revivre le travail accompli par Bruno Goussault tout au long de ces 50 ans de recherche et restant à accomplir.
SÉRIES CULINAIRES
A TRAVERS LE MONDE
Les inventeurs culinaires en provenance des quatre coins du monde vous feront partager en direct leurs recettes favorites. Des inspirations en live des chefs locaux à Bangkok, Paris, Dubaï et Washington, DC.
UN PORTRAIT DU MAÎTRE
DR. BRUNO GOUSSAULT
Le père du sous-vide moderne nous fait partager les endroits et nous présente les personnalités qui ont le plus compté dans sa vie au cours des dernières 50 années d'expérience culinaire.
TECHNIQUE & ÉDUCATION
UNE MASTER CLASS
Apprenez avec les meilleurs grâce aux vidéos et tutos de notre Centre de Recherche et d'Études pour l'Alimentation (CREA).
INVITÉS DE RENOMMÉE MONDIALE
LES EXPERTS
Le Covid-19 a bouleversé profondément l'industrie alimentaire. Les dirigeants, les pionniers et les partenaires de Cuisine Solutions expliqueront comment ils ont dû changer et s'adapter à la situation.
SPONSORS
Un grand merci à tous nos sponsors pour leurs contributions et leurs soutiens lors de cette édition virtuelle de la Journée Internationale du Sous-Vide. Merci de vous joindre à nous pour faire rayonner le sous-vide à travers le monde.
L'HISTOIRE DE LA CUISSON AVEC PRÉCISION
400 - 1500
THE START OF SEALED COOKING
Evidence of sealed-cooking practices appears in the Middle Ages, when preparing food within animal organs—including bladders, stomachs, and intestines—was common in what's now Scotland and Russia.
1799
INVENTION OF THE TECHNIQUE
Benjamin Thompson, a physicist who conducted many experiments on the transfer of heat, stumbles upon the method almost by accident, while attempting to see if he could roast meat in a machine he had created to dry potatoes.
1960s
SOUS VIDE AS A PRESERVATIVE
French and American engineers experiment with food-grade plastic and vacuum packing, developing it as an industrial food preservation method. It wasn't initially for enhancing flavor, but safety.
1971
REFINING THE METHOD
Scientist and engineer Dr. Bruno Goussault pioneers and perfects the sous vide method, developing scientific rationale, safety practices, and other refinements to aid precision.
1974
ON THE FRENCH RESTAURANT SCENE
French chef Pierre Troisgros wants to develop a new way to cook foie gras, and enlists the help of Georges Pralus. The goal? To lose as little fat as possible when cooking. Through experimentation, Pralus finds that liver loses the least fat when poached at a precise temperature while sealed in plastic.
1980s
TEAMING UP WITH TOP CHEFS
Bruno Goussault works with Chef Joel Robuchon to create a sous vide dining program for the French railroad.
1989
CHIEF SCIENTIST FOR CUISINE SOLUTIONS
Goussault becomes the chief scientist at Cuisine Solutions, an American company that specializes in sous vide food preparation and packaging, helping the company produce high-quality sous vide on an industrial scale.
1991
CREA ESTABLISHED
Goussault establishes the Centre de Recherche et d'Études pour l'Alimentation (CREA), the first step toward elevating sous-vide cooking from boil-in-bag to haute cuisine. CREA introduces the theory and technology to top chefs (and now has trained over 80% of 3-star Michelin chefs around the world on the technique).
2000s
SOUS VIDE ARRIVES IN THE U.S.
The technique slowly becomes more popular with chefs in the U.S., thanks largely to the internet. Chefs begin to acquire sous vide circulators for their kitchens in the early 2000s.
2005
FIRST IMMERSION CIRCULATOR FOR PROFESSIONAL CHEFS
Philip Preston from PolyScience helps drive the creation of several pieces of home and professional equipment. His first sale is to Mattias Merges, Chef de Cuisine at Charlie Trotter's.
2005
MORE CHEFS USING THE TECHNIQUE
Sous vide starts to flourish. Joan Roca, a chef in Spain, writes a book about sous vide that arrives in the U.S.; Chef Grant Achatz's restaurant Alinea opens; and chef and inventor Dave Arnold teaches low-temperature cooking classes at the French Culinary Institute.
2005
NEW YORK TIMES STORY
"Cryovacking, which is more often called sous vide (French for 'under vacuum'), is poised to change the way restaurant chefs cook," writes Amanda Hesser for the New York Times. "And like the Wolf stove and the immersion blender, it will probably trickle down to the home kitchen someday."
2006
CHEF BATTLE ON IRON CHEF AMERICA
Wylie Dufresne battles Mario Batali on Iron Chef America; it's the first time sous vide circulators are seen on TV.
2008
UNDER PRESSURE
Thomas Keller, A renowned American chef, brings sous vide to the masses when he publishes "Under Pressure: Cooking Sous Vide." The 295-page tome on the intricacies of sous vide is nothing short of a work of art.
2009
SOUS VIDE HITS HOME
Dr. Michael and Mary Eades introduce the first household sous vide cooking appliance, the SousVide Supreme, delighting food science early adopters. It was offered for less than $500.
2012
NOMIKU LAUNCHES
Another sous vide circulator company, Nomiku, launches, selling machines for $359.
2013
ANOVA CULINARY LAUNCHES
Anova Culinary launches the Anova One, its sous vide device for the home cook. Later, the firm introduces the Bluetooth-enabled Anova Precision Cooker, the first connected precision cooking device, followed by a wi-fi-enabled version.
2016
CHEFSTEPS RELEASES THE JOULE
ChefSteps releases its own circulator, called the Joule, for just $199.
2017
CREATION OF THE SOUS VIDE EGG BITE
Cuisine Solutions creates the renowned Sous Vide Egg Bite, launching with two flavors—Bacon & Gruyère and Egg White & Roasted Red Pepper—in Starbucks locations in the U.S. and Canada.
2017
VISIONARY OF THE FUTURE
Bruno Goussualt is selected for the prestigious Albert Einstein Legacy Project's Genius: 100 Visions of the Future initiative, an honor that recognizes the world's greatest living visionaries.
2018
FIRST ANNUAL INTERNATIONAL SOUS VIDE DAY
Cuisine Solutions declares Dr. Gousault's birthday, January 26, as International Sous-Vide Day, broadcasting the first event live on Facebook from a studio in Paris with Bruno Goussault.
2018
INTERNATIONAL SOUS VIDE ASSOCIATION FOUNDED
The International Sous Vide Association (ISVA) is created to provide education, networking opportunities, and experiential events for both professional and amateur enthusiasts of the sous vide cooking method.
2019
THE SOUS VIDE COOKTOP
SKS Appliances launches the first range incorporating a sous vide appliance in the cooktop.
2020
SOUS VIDE IS MADE IN AMERICA
Cuisine Solutions opens world's largest sous-vide manufacturing facility in San Antonio, Texas.
2020
CELEBRATING 50 YEARS
Sous vide's biggest enthusiasts, supporters, and innovators from around the world come together virtually to celebrate the technique's past, present, and future.
Le monde épicurien est un terrain de jeu infini d'inspiration pour les sens. Il y a toujours quelque chose de nouveau à apprendre et à découvrir.
INFORMEZ-VOUS
Parcourez le sousvidemagazine.com, et vous vous trouverez immergé dans un monde d'innovations gastronomiques. Découvrez des recettes inspirantes, des astuces et techniques astucieuses, des produits étonnants, des portraits de chefs et beaucoup plus encore …
FÊTER L'ORIGINAL
Le 26 Janvier, nous fêterons l'anniversaire du Dr. Bruno Goussault, chef-scientifique de Cuisine Solutions. Depuis 50 ans, il a été reconnu comme le fondateur du sous-vide moderne. Il a enseigné à plus de 80% des chefs trois étoiles au Guide Michelin, et ses recherches révolutionnaires ont changé le monde culinaire à jamais.
DÉCOUVREZ CUISINE SOLUTIONS
Cuisine Solutions est reconnu par les grands chefs comme la référence du sous-vide – cette technique de cuisson innovante que l'entreprise a mise au point, perfectionnée et popularisée il y a plusieurs décennies – et le premier fabricant et distributeur au monde de bases et plats cuits sous-vide à juste température. L'équipe culinaire de recherche et de développement de Cuisine Solutions innove de nouvelles techniques de cuisine et de nouvelles recettes tous les jours, anticipant les besoins des clients ainsi que les tendances du marché tout en intégrant les meilleurs ingrédients.
DÉVELOPPEZ VOS COMPÉTENCES
Fondé en 1991 par le chef-scientifique Dr. Bruno Goussault, le Centre de Recherche et d'Études pour l'Alimentation (CREA) vise à transformer la façon dont les chefs préparent les plats grâce à des formations rigoureuses sur le sous-vide, des techniques modernes, la sécurité alimentaire ainsi que par l'innovation dans l'agroalimentaire et le conseil.
UN AVANT-GOÛT DU MEILLEUR
Soyez le premier à connaître les dernières mises à jour, annonces et événements en rejoignant notre liste de diffusion.
En communiquant votre profil, vous acceptez de recevoir des informations de la part de Cuisine Solutions et du magazine Sous-Vide.