WELCOME TO
INTERNATIONAL SOUS VIDE DAY
CHECK OUT LAST YEAR'S CELEBRATION
ISVD 2023 is coming soon
Stay tuned!
International Sous Vide Day is a global celebration of culinary innovation and community created to celebrate the birthday of Dr. Bruno Goussault, Chief Scientist at Cuisine Solutions and pioneer of the modern sous vide technique.
Last year's event featured cooking demonstrations, discussions on the legacy and technique, and special celebratory festivities for the day.
LET'S GET STARTED
Follow along by scrolling down the page from one video to the next!
CELEBRATE THE ORIGINAL
January 26—International Sous Vide Day—we celebrate the birthday of Dr. Bruno Goussault, Cuisine Solutions' chief scientist and the founder of modern sous vide. Dr. Goussault has taught more than 80% of the world's three-Michelin-star chefs, and his groundbreaking research has fundamentally changed the culinary world. January 26, 2022 marked Dr. Goussault's 80th birthday.
COCKTAIL DEMONSTRATION
Xavier Herit, National Brand Ambassador for Grand Marnier, mixes things up with two food-science riffs on classic cocktails. Step behind the bar at Daniel in New York's Upper East Side and watch as he shares the recipes for the Grand 65—a twist on the classic French 75—and the Manhattan Park—a modern take on the Manhattan. Each incorporates a cryoconcentrate from CREA Executive Chef AJ Schaller.
Read More About Our Featured Chefs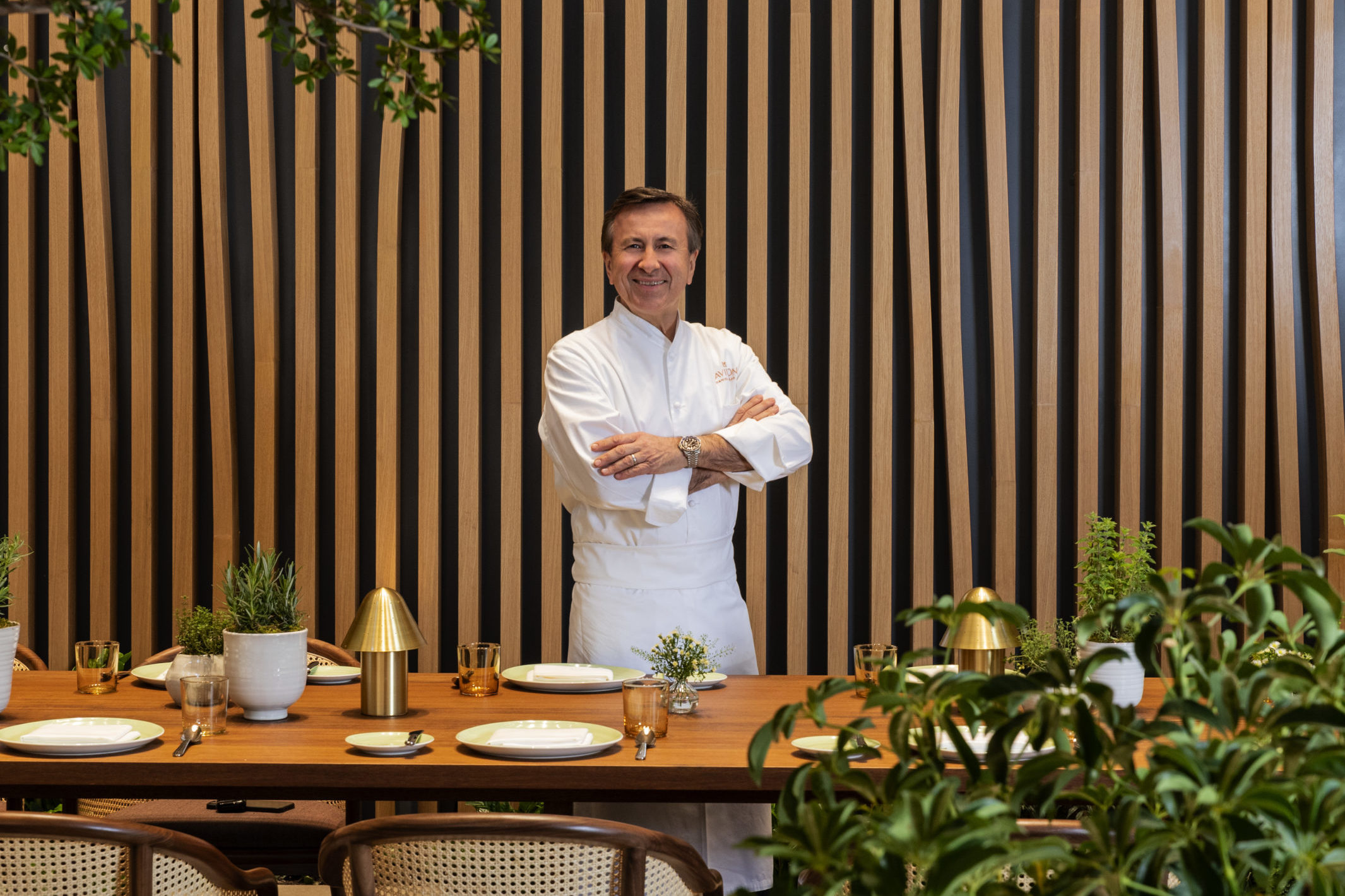 Daniel Boulud
Daniel Boulud, a native of Lyon, France, is considered one of America's leading culinary authorities and one of the most revered chefs in New York, his home since 1982. Best known for his eponymous, exquisitely refined DANIEL on Manhattan's Upper East Side, Boulud has continually evolved his cuisine and expanded across the United States, as well as Canada, The Bahamas, Singapore and Dubai.
Read More
Eric Barale
Eric Barale was born in Toulouse in the Western South of France, where he began his culinary training in 1980, at the age of 16. He began his professional career in Paris at the famed Hotel Concorde La Fayette. Over the following 10 years he worked in various kitchens within the Relais & Chateaux group and famed restaurants in France, Monaco, Switzerland and Italy, most with stars in the Michelin Guide. 
Read More
Marc Ehrler
A native of Antibes, Chef Ehrler has trained with world-renowned chefs, including Alain Ducasse, Jacques Maximin and André Daguin. His cooking style, a tribute to his native Provence and Italy—and influenced by his work in the Caribbean, Latin America, Asia, and the United States, including New York, Florida, and California—embraces respect for tradition and simplicity.
Read More
Scott Randolph
Chef Scott Randolph began his culinary career at age 15 as a prep cook in a traditional Italian restaurant. Following graduation from culinary school, he owned three restaurants in Destin, Florida. In 1995, he embarked on his R&D career with LSG Sky Chefs. Randolph has served as a culinary leader at TGI Fridays, Applebee's and currently, IHOP.
Read More
BE IN THE KNOW
Get Cuisine Solutions news, product updates, and exclusive recipes.
By submitting your information, you agree to receive communications from Cuisine Solutions.
© 2022 Cuisine Solutions.